Who am I?
A growth hacker living in Petaling Jaya, Malaysia with over 15 years experience in digital products and working with companies you know & love.
I'm Amir, a 29-year-old living somewhere in Klang Valley. Married and have the cutest daughter and son in the world (I love them with all my life!).
Currently, I'm the head of digital at Suria FM and has been in this industry for the past 15 years. Yep, that's a lot of years so let's jump back to 2004:
---
2004: My first site built with Geocities is a fan site for an online video game, Ragnarok Online. Later on, I created a messaging board for it with InvisionFree. Did get a few visits here and there but nothing much to talk about. I was fascinated with the idea that the internet is capable of basically everything. I became an online forum moderator back for another active board back then and it was a great experience managing people as a 13-year old.
---
2005: Developed a website based on Joomla and got the first practical hands-on with Content Management System (CMS) from managing the design structure to the content posting. It was a fan site for a reality show contestant (Akademi Fantasia), did got a few visits and even got a donation of RM100 to support the server costs. The cPanel server was shared with a friend and we used a private forum for communication among the moderators.
---
2006: It was not a good year in terms of accessibility, the internet was cut down or limited to because it was an exam year for me (PMR). But heck, that does not stop me from creating a dating site to tap into that lucrative niche.
PlentyofFish.com was the poster boy for AdSense, and that check of 400,000 USD in a month went viral online. I did get my very own 100 USD check from Google though but still figuring to this day how did I get that. I could not cash that because of misspelling with my father's name though. A bummer.
---
2007-8: This year is a lot. I mean a lot of projects and also a lot of events. For one, my parent was separated, I got to live with my mother, but my dad keeps giving in those hundreds of ringgits to start up. So, I did create social networks, forums, music search engine and dozens of blogs. I started to learn about the process of buying and selling profitable sites and the ones with good backlinks/authority. The hands-on experience ranking sites on the search engine start here. Started selling advertising as well as the buying side to boost up visibility.
---
2009: After SPM, picking up some projects from the year before as well as building my blog presence in the search engine. My biggest achievement this year
is to get AdSense earnings around 30-60 USD per day with a file-sharing downloader (jidox.com) before selling it for 800 GBP. The business is a high-risk one because not a lot I can scale as well as of its questionable future and I'm lucky to get such a deal. Paid a talented programmer to customize the PHP script.
---
2010: In UiTM, my time online was limited but I'm enjoying university life so far only to get out of it in just one semester by going to the 'Part-time' study route. The first order of business is to get a blog up and running. I sold my blog (amirariff.com) in my university time for around 400 USD and it gives me some money to start up. Acquired an authoritative domain name and grow the site in multiple niches to earn around 100-200 USD per month until I hit 400-500 USD as I found my niche in the video games community.
---
2011: The popularity of my Dukio.com blog is so big that I decided to change the brand to PS3Crunch. I was earning at its peak around 1,000-2,000 USD per month as I experiment with other ad networks such as IDG and Technorati Media. I even got a volunteer to write the content for the site as the community is really active that time. It was in May that I decided to sell the site and I got a buyer willing to pay 9,500 USD, but it was a scam. Later on, I bought JailbreakScene.com but as the PS3 news and traffic slow down, I found another opportunity in the news business with Myona.com. I started hiring writers and I even wrote some of the content myself. We went viral as one video game article hits up to 120,000 pageviews in just a few hours and it crashed our server for a brief period.
---
2012-13: Led several news projects and also acquired some interesting sites where I get to maximize its earnings. Hiring a lot of more writers and managing them to scale up our content strategies according to the data that I gathered.
Hired my brother as well to do the general work. Utilized Google Analytics, Trends, Webmaster Tools and even Quantcast to get the big picture. At the same time, quite active in the backend where I optimize the site as efficient as possible (so that it won't burden our server costs) and with top-notch security from Sucuri. The average during this time was around 4,000-5,000 USD per month until at the end of 2013 where it goes up 10,000 USD. I dropped out of UiTM and got a physical office for a brief period before we closed it down because of inefficiency. The remote way of running a business is still the future.
---
2014: The biggest earning year so far. The earnings from online advertising are around 400,000 USD but to count the digital assets sale, other income and all it should be more than that. My biggest mistake is to not make this a proper business with proper accountings, audits, etc. Spent all the money from expensive furniture, electronics, travel expenses, entertainment to even stock losses. 80% should be on holiday and entertainment.
Our writing costs are going up as well as from just 5000 USD to 10,000 USD. I even hired my friends, relatives to do topic research and content analysis. Paid around 3,000 MYR and even the highest to 5,000 MYR per month. For the local team excluding the online freelancers should be around 5-6 people. There have been a few algorithms shifts here and there but we can sustain it just fine.
---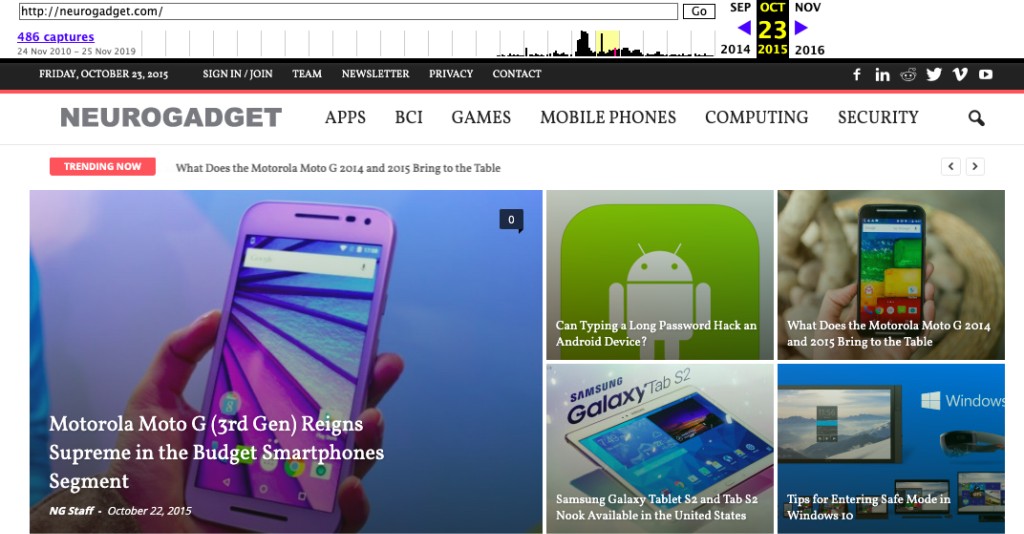 2015: As earnings slowing down, the expenses are not. So, I have to terminate the jobs with my friends and relatives and reduce the content expenses as well. It was not a good year, I even took risks with forex trading and lost around 20,000 USD from that alone. Money dries up and even has to take loans just to pay the remaining balance with the writers. The business started to pick up again as I made it as efficient as possible and also did some strategic acquisitions which led to the turnaround. Still, I could not reach the heydays of 30,000-40,000 USD per month as we reduce our scale and there have been big algorithm updates by Google.
---
2016: This year I managed to get deals with various advertising networks, from in-stream videos to even native ads for Neurogadget (the strategic acquisition). The income was not that high, it was just around 5000-7000 USD but enough to sustain because of the currency value is rising. The only thing hindering me again is that my expenses are also going up. I have to pay all the bills for my family and also allowances. There have been a few trips here and there to Vietnam and Thailand albeit a low-key one with a budget-conscious mind. Still, it does not stop me from spending business money for personal affairs.
---
2017: Sold Neurogadget for just around 10,000 USD (or less as we have some performance deals agreed) which I regret to this day. I did not realize the authoritative values of the site etc. Still, I have Blorge and TNHOnline (another strategic acquisition made in 2015). Managed to get the income as high as 10,000 USD per month for Blorge only to slow down as again, the content volume is lower than before (Had to pay the other personal expenses as well).
---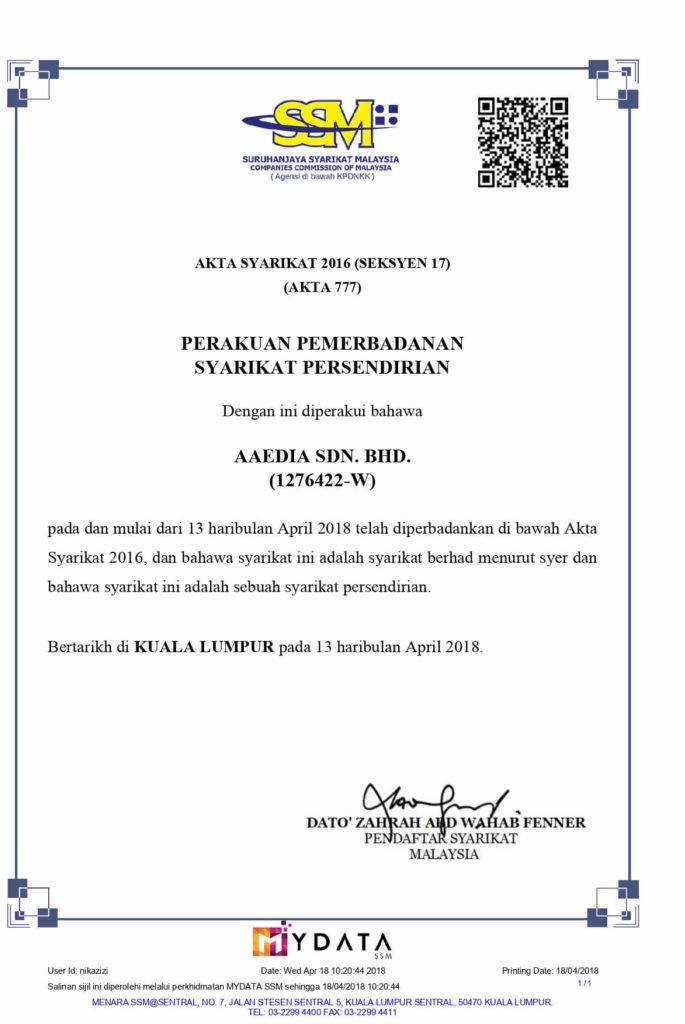 2018: Sold Blorge for 16,500 USD just before I got married and later on sold TNHOnline for 5,000 USD and got to make the connection with the buyers for potential JVs etc. Started a company AAedia Sdn. Bhd. with two other partners. Acquired a digital media site, created a school management platform to pitch it to primary schools, etc. and also approaching clients for digital marketing. In my capacity, I sold other sites as well from Donklephant to Siusto. The online advertising-income is gradually slowing right until the end of the year.
Nevertheless, my life has a new meaning with my newborn daughter, Aurelia Nara.
---
2019: Started freelancing as well, developed a payment gateway for a travel company. Acted as consultant for an e-commerce company and led the negotiation to acquire the company's .com brand four letter domain name and led the SEO efforts. Managed AAedia's digital media from the backend to the business side and even email communication with advertisers. I went to Malaysia Tech Week 2019 under the capacity of AAedia with my partner. I joined Intrix Group as Senior Digital Marketer in August. Managed their FB Ads, pages, web development, and SEO efforts.
Companies I work with

mY clIENTS
Availability
I'm currently available for project based and short-term consulting work.
Since I am committed to my full-time job, I have to be selective to the work that I can take. Thank you.